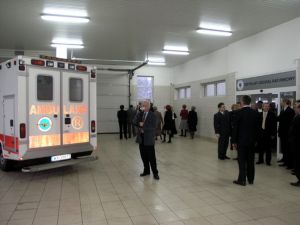 Transportation
We know how difficult it can sometimes be getting to a hospital, so to ensure our patients comfort Western Hospital has arranged a special new transportation service. The program has been developed especially for residents of Poland and the rest of Europe who want to travel in safe and comfortable conditions. Thanks to this program our patients do not have to worry about getting to the hospital no matter how far the distance may be from their homes.
We offer:
1. Transport in a special medical ambulance:
- from airport to the hospital for examination and treatment, and after discharge from the hospital, back to the airport for departure
- for patients from across all of Europe who need special attention and care – to Poland, across the border, and back again
2. Assistance – if it is necessary – doctors and medical rescue workers* present during the whole trip, both ways: to the hospital, and after discharge – from the hospital to the destination point.
*our team is able to communicate in a number of European languages